I have already the Google keyword planner tool, why do I need to use the Hoth keyword planner. You are not making any difference because both are free to use.
I have seen the difference between the Google keyword planner tool and the Hoth keyword planner and these are huge. SEO to keyword research, all you can do here.
In this post, we are going to learn about a new keyword planner tool that is very good for your blogging journey. You don't need to spend a dime, all the tasks you will do here everything is free.
Read: 20 Free blogging tools for beginners
Resource page and backlink strategies are awesome. I will recommend every blogger, especially if you are a beginner then this tool is highly recommended for you. For a beginner, this tool will save your money.
Free things are not good or not valuable but if you use the Hoth keyword planner then your belief will take a new way. I have used this tool and I am telling you. You can save time.
Why you will use the Hoth keyword planner?
The big reason to use the Hoth keyword planner is 25+ free SEO tools. 25+ that means huge and all of them are SEO tools. As you know SEO is one of the hardest parts of the blogging industry.
Here you are getting 25+ free. I think there is no better free tool than this keyword planner tool.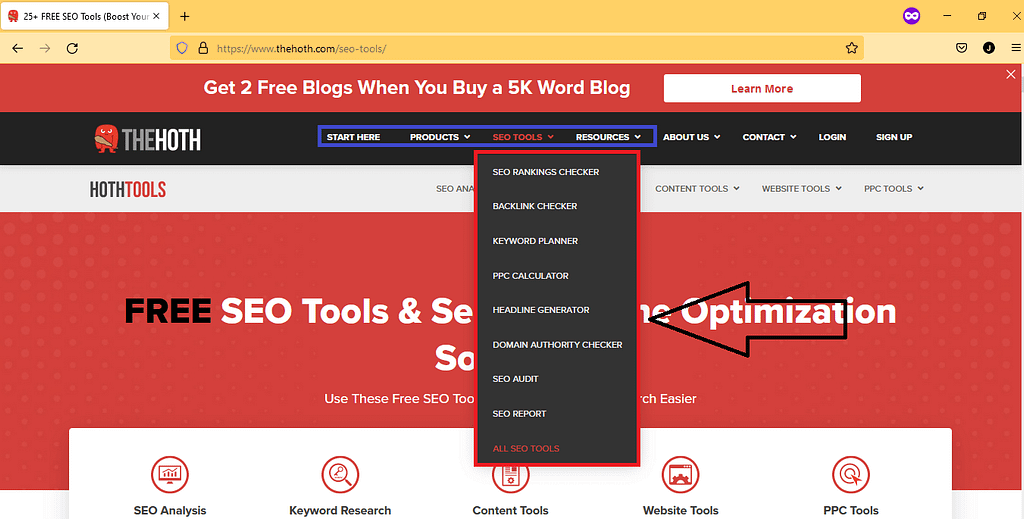 I have checked all of them and I can say you have one of the best SEO-free tools that you have ever used. Let's see another feature of this platform.
Just look at the resources page. You can clear all your SEO doubts that you have. Isn't it amazing?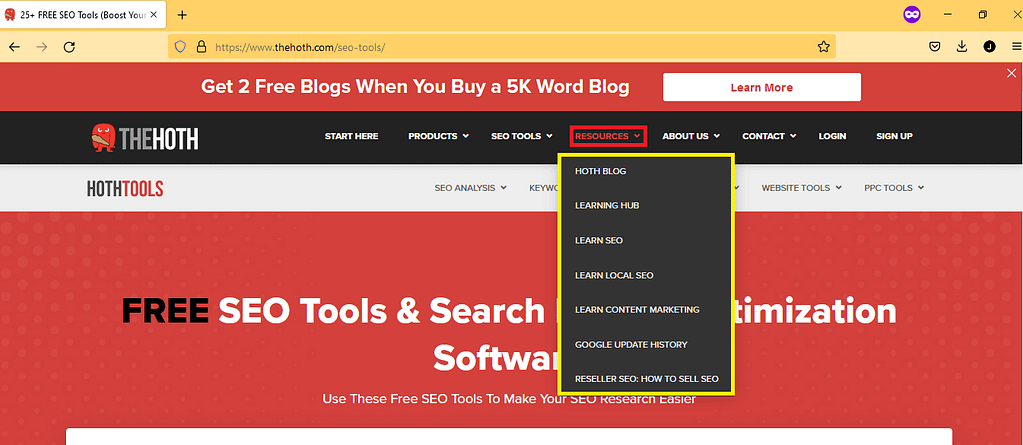 Google update is a problem creation part when a new blogger entered this industry. After reading the post from the Hoth keyword planner of Google updates, I don't need to worry about the upcoming updates.
If you click here, your mind will say "WOW". Look at the second menu that is just under the first menu.
You can explore all the free tools that you can use from here. When I have used this tool for the first time, my mind was triggered to share this useful tool with you.
25+ free SEO tools with SEO resources will be telling you why you will use this platform. You are not interested in a keyword planner then here you can do another task that I have already told you (resources).
Read: 14 free Google blogger tools
Are you still thinking about why you will use this tool? Come on blogger this is a great platform to do something new with your keywords. Still, I don't want to give you any pressure, it's up to you.
I am only helping you to make your blog successful. I can only say or recommend to you what is good/bad for you. You have to do the task or you have to take the decision.
The Hoth Keyword Planner
Here you will get three types of keywords research opportunities.
With these three tools, you can finish your keywords research with a mind-blowing keyword. In these three keywords tools, the last one is my favorite. From here I have got my best keywords every time.
Some of you may be doing PPC. Good news for all of you. From here you can do also PPC keywords research, competition research, and more.
Keyword research
Let's take a look at the Keyword planner tool. Just put your keyword into the search box and hit enter.
Is that keyword good for you or not, Is there any chance to choose that keyword for all these types of questions, you can solve from here. Top phrase match keywords will help you to explore more keywords.
Read: How to find your niche with profit
This one tool will cover the Google keywords planner tool. Still, we have two+ keywords research tools.
Keyword gap analysis
This tool will help you to find out your competitor keywords. You can target three competitors at a time with this tool and you can see, which keywords they are doing good.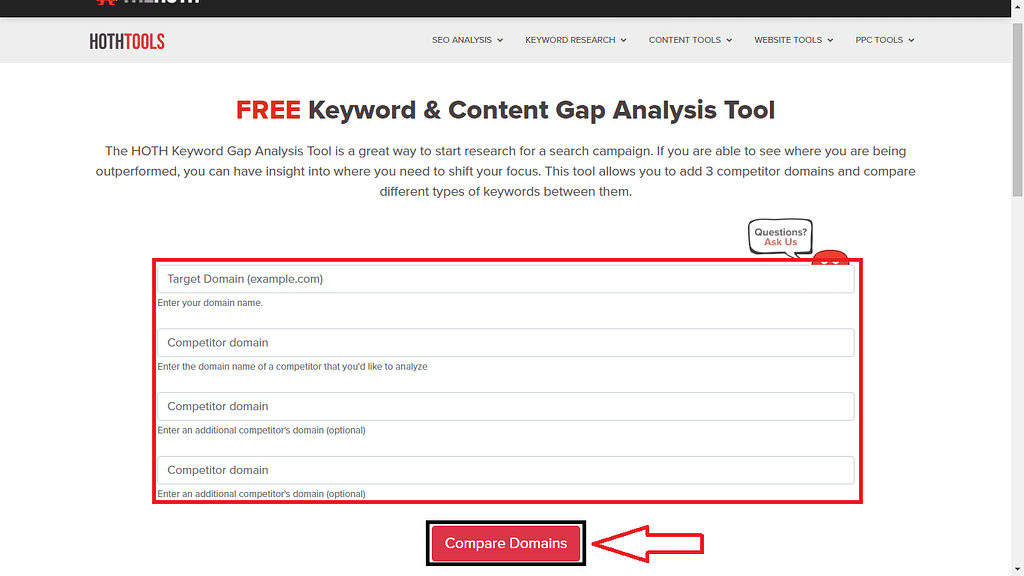 You will love the interface, where you don't have any kind of issue to make or perform your keyword research. Because all the settings are very easy to use.
Keyword volume checker
You are eligible to check 25 keywords per check. For every keyword, you will get correct volume information. If you are a beginner, never high-volume keywords. Choose low volume with long-tail keywords.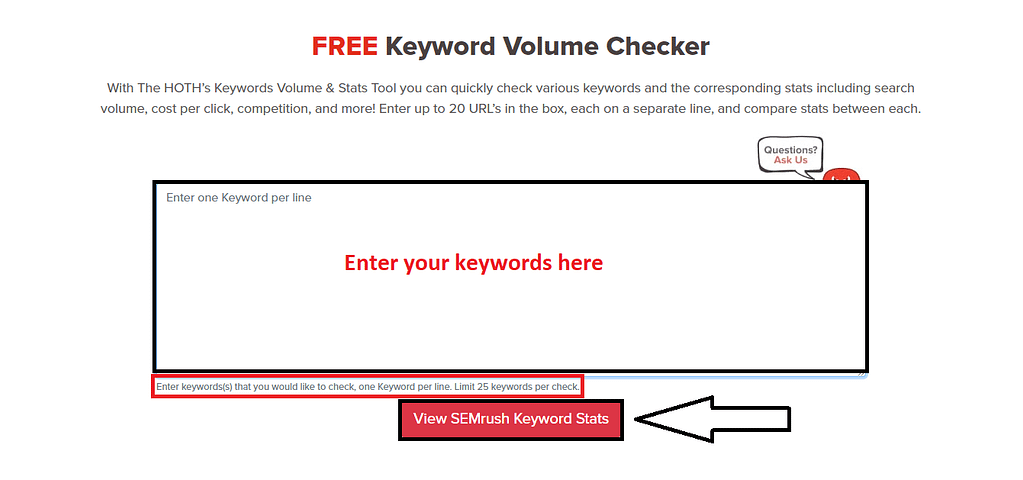 There are so many bloggers already written high-volume keywords. They are already performing well on the Google results. Google doesn't have any interest to show your results.
Pro bloggers never target 50-100 volume keywords and here you have to write your blog post on low volume with long-tail keywords. Google will index and push your post fast.
Automatic Guest Post opportunities
Guest post is a great opportunity to make your post into backlinks. You will probably be searching for a new guest post site where you want to do a guest post.
Most of the time your mind will be disappointed because you will get paid and most of the site doesn't have the contact page to contact them.
Read: The Most Popular How to Write and Get Paid
Doing keywords research on the Hoth Keyword Planner, you are eligible to do guest posts automatically. On the keywords research results page, you will see a link called add links.
Just click on the add links you will be redirected to the guest post page. There are so many results you will get from Top Phrase Match Keywords.
Here every keyword's right side you will see add links option, click on it. Choose your keywords and click, guest post opportunities will appear in front of your eyes.
How many Results?
Keyword results indicate how many posts/pages are already available on the internet on the particular keywords. The Hoth keyword planner tool will show you the results of every keyword.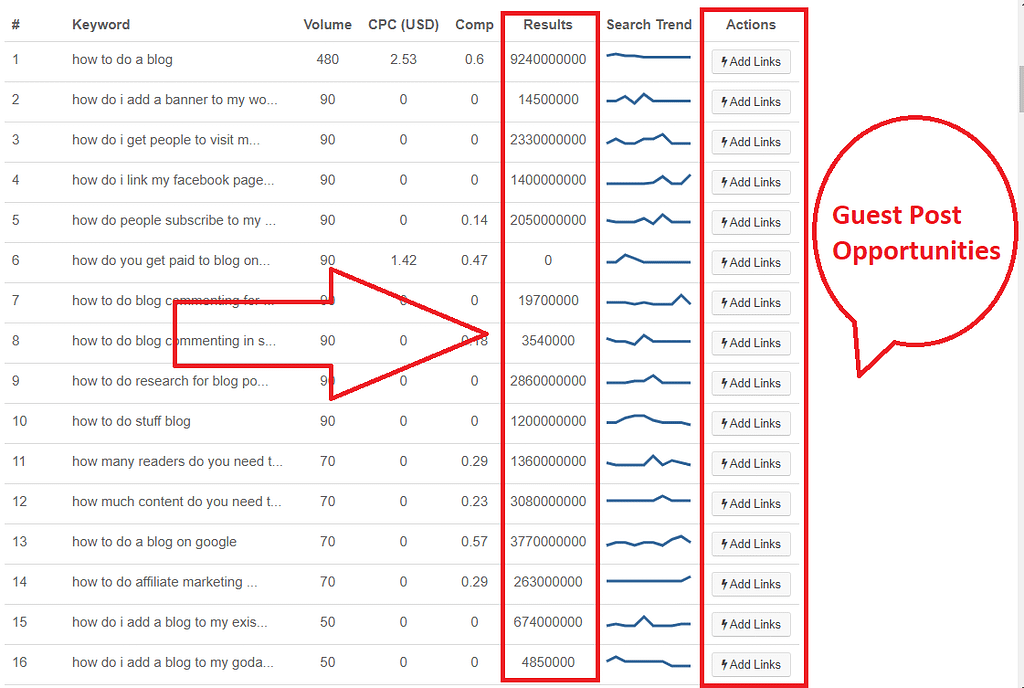 I am not saying garbage, you can see the results. Fewer results, less competition and you have to choose that if you are a newbie.
Conclusion
We have done today the Hoth Keyword Planner post that can increase your blog traffic and SEO score. SEO to content strategy is all you will get from here and luckily all the features are available for free.
Use the Hoth Keyword Planner tool for free and make your SEO and content one of the best that you have until done. For a newbie, this tool will work like God-gifted.
Never ignore this tool, every time do keyword research for your blog with guest post opportunities. Your blog will work as an oil machine. Your blogging journey will be easy.
If you have any suggestions regarding this post you can comment down your thoughts, we will like your side suggestions.