When I heard the phrase "How to do Blogging", I was completely confused about blogging at that time. I had a fantasy that blogging is very hard work.
But after some time I realized that this is not hard work, it needs consistency in the work. But if your idea/topic is passionate then you need not worry.
Things are easy but we make it complicated. I have used this sentence many times because it is true.
When a newbie wants to start blogging, he only has the imagination of money, but few of them have ideas and passion.
All you need is an idea to start a blog. But if you want to be successful you have to pay for hard work and consistency.
Most beginners don't have this. It's true that I don't want to teach you about consistency and hard work but I can teach you how to do blogging.
Before we start, let us know what is blogging?
If you are reading this article then it is true that you already know about blogging. So let's learn one more time. Blogging is an informational site where you can learn about everything.
And apparently, it's hosted on the Internet. Typically, blogging provides information that is text-based.
Blogging is one of the oldest concepts in the internet world which was launched in 1990, it is true that blogging starts gaining popularity in 2003. Blogging can open more ways to make money rather than other online tasks.
Now is the time to learn to blog. To start a blog you will need 9 things and 4 knowledge maybe more. If you are starting a blog, obviously you are not an expert.
But after mastering those 13 things you can run for advanced blogging.
We will see those 13 things step by step. Let us come to the first point.
How to do blogging
Topic/Idea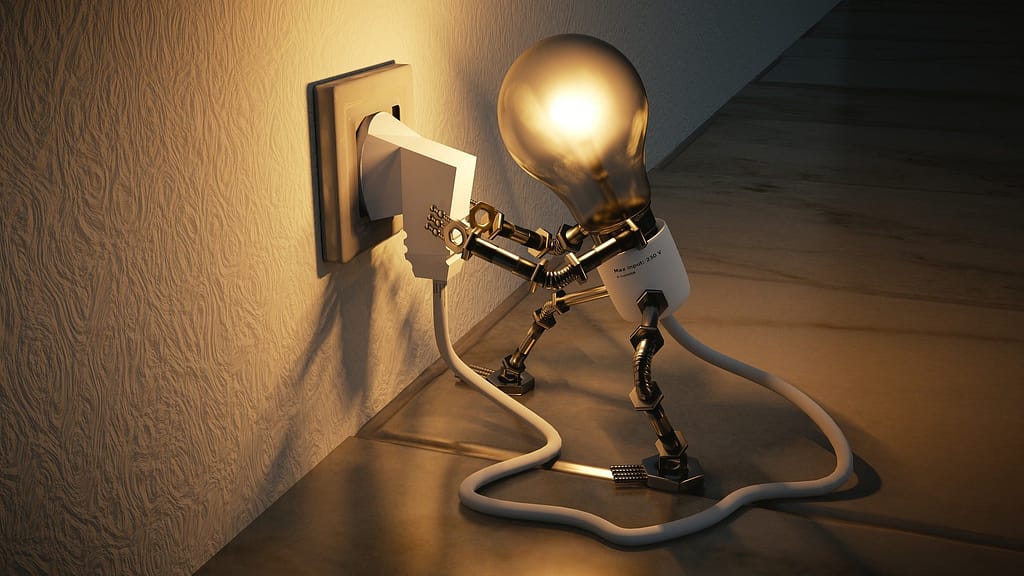 Topic, this is the first part of every blogger. The topic takes the first role because you are going to distribute your topic and information related to the topic.
That's why the topic is necessary. Nowadays some bloggers are doing multitask blogging, I am not talking about so many blogging ideas here.
They are selecting a topic and later they are writing another topic I mean to add some other subjects.
Research on your topic is essential but don't take yourself as a lesser competition because the subject is not your competition, the competition is you.
You have done some research about your topic because you are going to deliver the topic you know best.
Quora, Clickbank, Question Hub There are 3 main resources for getting questions to enhance your topic/idea. Visit that website frequently and try to get to know your audience.
Always choose a topic that you already know, especially if you are a beginner and planning to start a blog.
Later, when you have done your blogging journey for 1 year then you can easily understand which topic is suitable for you
Domain
The domain is an extension that is attached to the end of your topic. For example, you want to create a website and the address of that website will be example.com.
Here .com is the domain and an example is your subject. I would suggest you take a top-level domain as it will make it easier to rank on search engines.
Some top-level domains are .com, .net, .biz, .int, .edu, etc. I know you are going to choose a .com domain. Always try to buy keywords related to the topic.
You can buy top-level from many websites, some of them are Godaddy, HostGator, Namecheap, BuyDomains, Bluehost, etc.
Some websites will offer you, if you take 1 year of hosting then we will give you a free domain name for it. 1 year.
Let's take a look at the third point which is hosting.
Hosting
We have a computer and that computer takes up some space to fit in your room. When you start your site, you will need to upload pictures, videos, documents, etc.
and they will take up space on the Internet.
Hosting provides us that space so you need to buy hosting. I hope, now that you know the need for hosting and how to do blogging, this is the first point where you have to get serious.
If you are thinking that your money is not looking for quality then your tears will surely come.
If we choose low-quality hosting then our site will open slowly and no one will like slow sites. In particular, the audience will give you poor engagement.
Always look for the best hosting provider, don't keep an eye on the money, keep an eye on the quality. Try to understand which host would be best for you.
If you are a beginner, don't take too much brain heat. You will choose to host simply because you are going to start a website.
Platforms – How to do blogging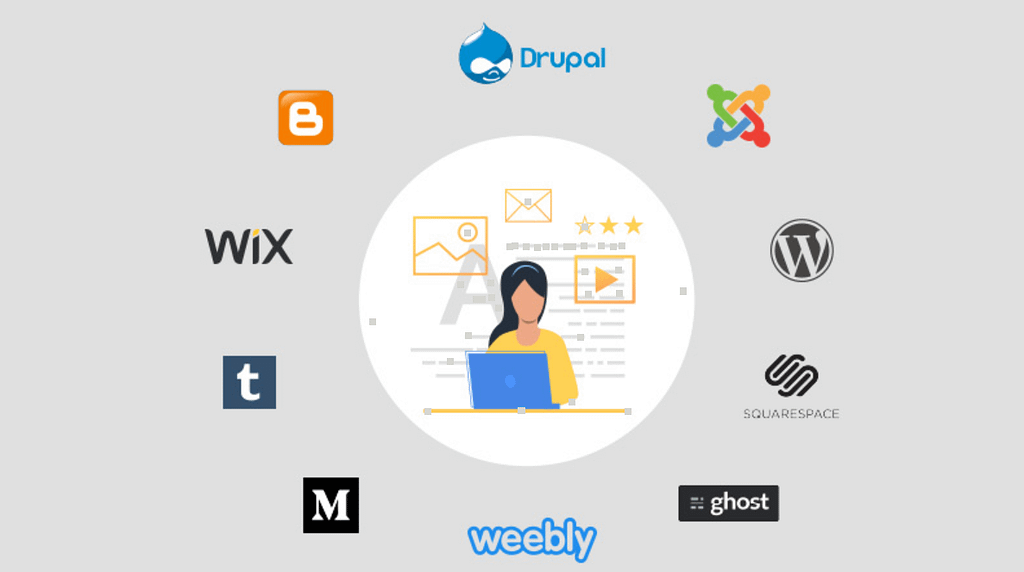 There are many platforms for blogging. I'm pretty sure, you've only heard of WordPress. But there are others like Wix, Weebly, Joomla, Site123, Hubpages, Tumblr, etc.
But if you do not have money then you can go to blogger.com. Easy to use and free. You are using a free platform and you are not serious about your blog.
If you are a serious person then I think you should go with the paid version.
The free version doesn't give you so many options for SEO and site designing.
If you are not able to do advanced SEO and design then you cannot develop your blog. You're obviously going to be serious when you're blogging with the paid version.
And you have to start thinking about how can I increase my site.
If you are still confused about "how to do blogging" then go for WordPress. Because WordPress has a huge community and it's easy to do even if you don't know how to code.
The plugin makes it easy to perform tasks. The world's third website is being built using WordPress.
You can make an image just by reading that line. Site optimization is very easy. You can place your ads, where you want to add and what you want to add.
You can do everything you want to do with your site, isn't it cool?
Blogging resources – How to do blogging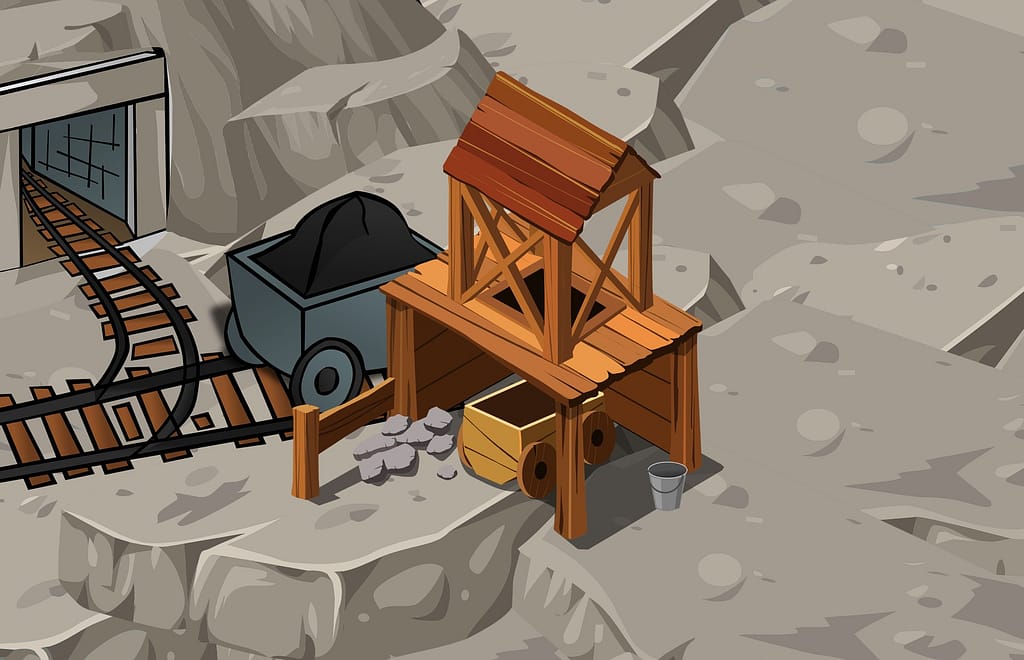 Now we have the theme, domain, hosting, and platform. Now we can easily get started. But where can we get the right resources for how to do blogging?
Have you thought about this? Now you may ask me, why resources? For accurate information my man and for so many reasons you clearly need resources.
If you have problems with English then you need a resource for English. If you want to take payment from your site then you need paid resources.
You need information about your topic then you need information provider resources, etc.
Let's take a look at some good resources. Email marketing, writing tools, payment platforms, information providers about your topic, etc.
Email Marketing: Mailchimp:
It is very important to build an email list when you are blogging. You can create lists and you will need an email service provider, MailChimp is suitable for that.
MailChimp gives you a maximum of 2000 subscribers. And you can do it for free.
ConvertKit: This is only for those, who are serious about their blogging journey. It is not for beginners.
Writing instrument: English is a problem, don't worry. Grammarly can solve your English written problems. If you make a spelling mistake in a word, Grammarly will highlight it using a red marker.
Not only can you make spelling mistakes, but you can also correct your grammatical error. If you probably think that it will be paid then you are wrong. I love how to do blogging
You can use this tool for free. There is also paid version. The paid version will give you more potential for your writing.
Payment Platforms: Most eCommerce website requires payment options to be set up. Some payment systems are easy to set up and some are important to set up.
If you are a beginner, it is recommended to set up a beginner-friendly and user-friendly payment option. We are going to recommend you to use E-Junkie, Paypal, Gumroad.
Buzzsumo: Before writing the article we need to do some research about keywords. In particular, if my post will be suitable for my audience, there is scope to write about my post.
And so many. You can get this type of information for free using Buzzsumo. Buzzsumo is a great tool, especially if you're looking for engagement.
This tool will let you all know about your topic with social engagement.
Plugin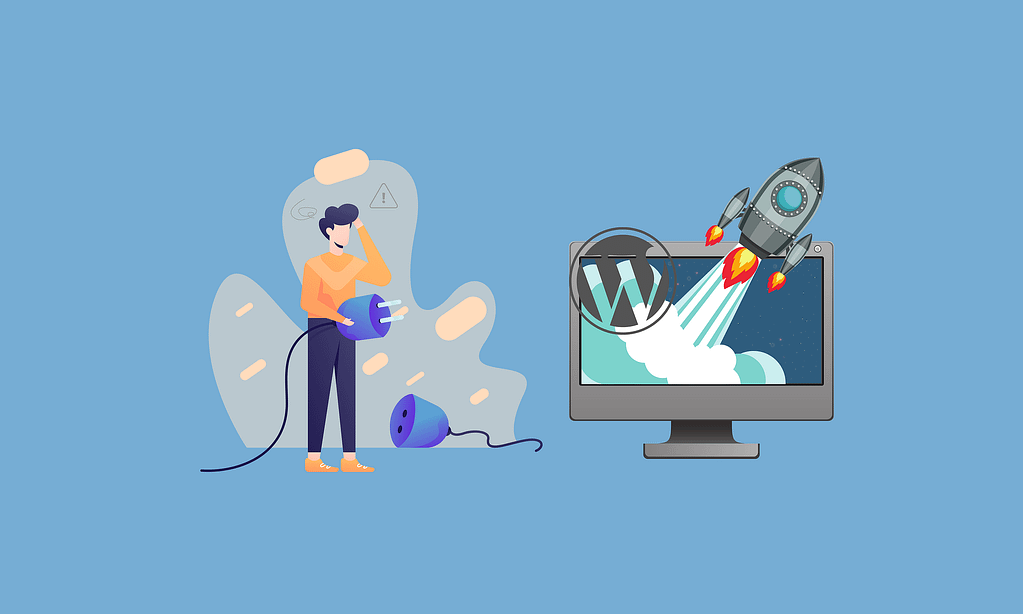 Plugins are the systems that will make a site super awesome. Anti-threat, SEO, Site Speed ​​Booster, Backlinks Checker, Contact There are many more plugins like page generator, image gallery, and more. Let's talk about some plugins.
This plugin is known as Page Load Time Booster and another advantage of this plugin is that this plugin will improve your overall site. Will upgrade performance.
Wordfance Security: This plugin will protect your site from black hat hackers. This plugin prevents unusual actions such as linking to adult sites, practicing erroneous actions (hacks).
Updraft Plus: Backup is very important for any website. If your site gets hacked you can easily restore your entire site using updraft plus. This plugin will help you to back up your site.
WP Smush: Every beginner uploads high-quality images. If one has a slow internet connection, your images will take longer to open.
No one wants to see such a mess. Your images may be blurry if you are searching for low-quality images.
There is a plugin called WP Smush and this plugin will compress your images so that your pages will open faster and your images will be of low quality but they will look good, not blurry.
Rankmath: SEO is the parts you can't skip. I know content is king but SEO is queen. A king cannot run his kingdom without a queen. is it true? I don't know maybe it's true.
Rankmath will give a lot of opportunities to do SEO on your site. RankMath is Good for On-Page SEO Not Good It's Awesome. All the basic tasks you can do for free.
RankMath Provides You (AMP) which stands for Accelerated Mobile Pages. This feature is awesome for doing SEO for mobile.
Yoast SEO: If you are in the field of blogging then you must know what is Yoast SEO. Yoast is one of the oldest SEO plugins. This plugin will provide you "rel=canonical" tag.
This tag protects your site from duplicate content. Yoast has a lot of options for SEO. Yoast also has a paid version. You have amazing results if you choose to use the paid version.
Photo editing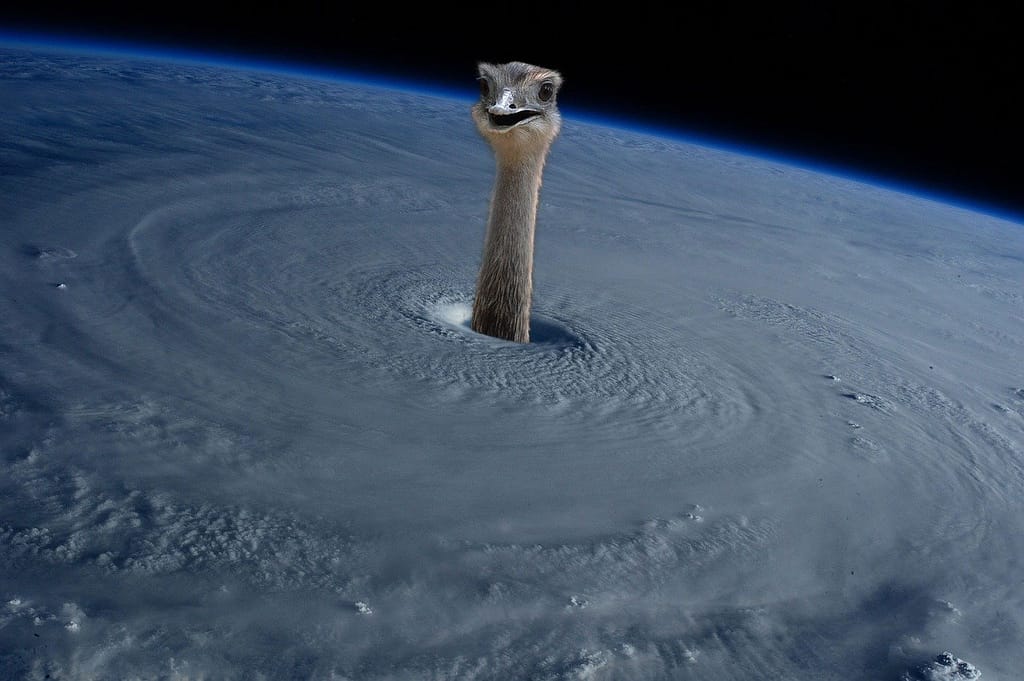 Graphic Design: Photo editing is not an easy task and most software is very high-end. If you have a low-quality laptop and desktop then you cannot use that software.
But if you have a good internet connection then you can make this task easy. There are 3 online tools or you can say online software.
They are easy to use and user-friendly. So hopefully you can do this guy. Sorry, I forgot the name.
The name of those devices is Pablo by Buffer, PicMonkey, Piktochart.
Keyword planner tools – How to do blogging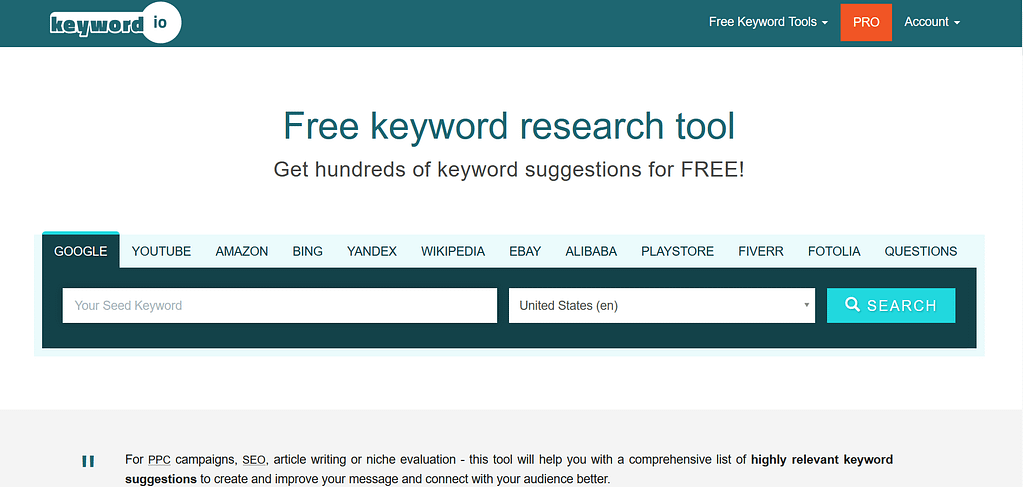 Google keyword planner tool: The Google Keyword Planner tool is one of the best free tools for keyword research. But some people are using it.
Because sometimes this tool won't give you clear research that it's a matter of not using it. If you use your brain, you can find a super keyword.
Choose a location, type in your subject/keyword hit enter, and use the filter. In this way, you will get super keywords using this free tool.
Keyword.io + app.kwfinder.com : Keyword.io And kwfinder are easy ways to locate keywords with low competition and high volume.
It is quite simple to do so. First, create an account on keyword.io, go to app.kwfinder.com and create an account.
Type your keyword in the Keyword.io search bar and press enter and select 25 keywords because we are using a free account.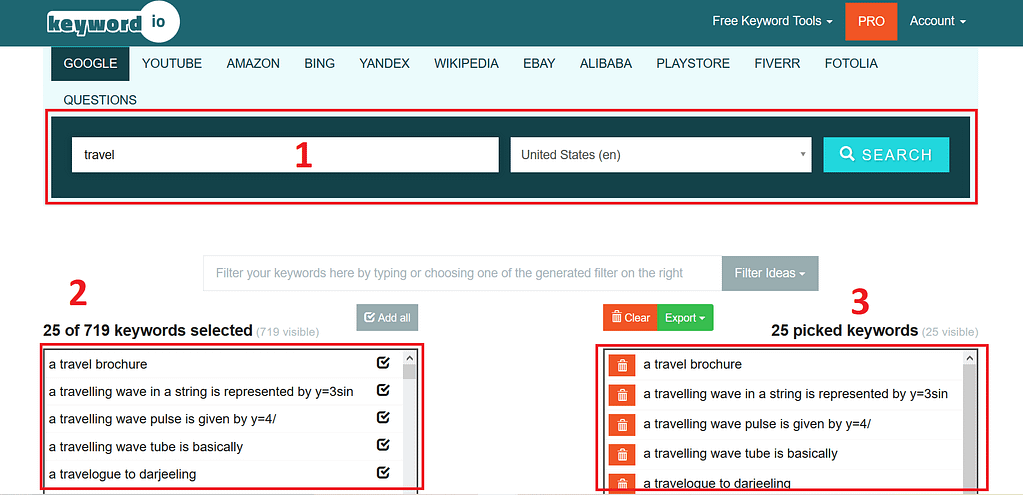 Open App.kwfinder.com and open Dashboard and then click on Search Keywords. Click Import.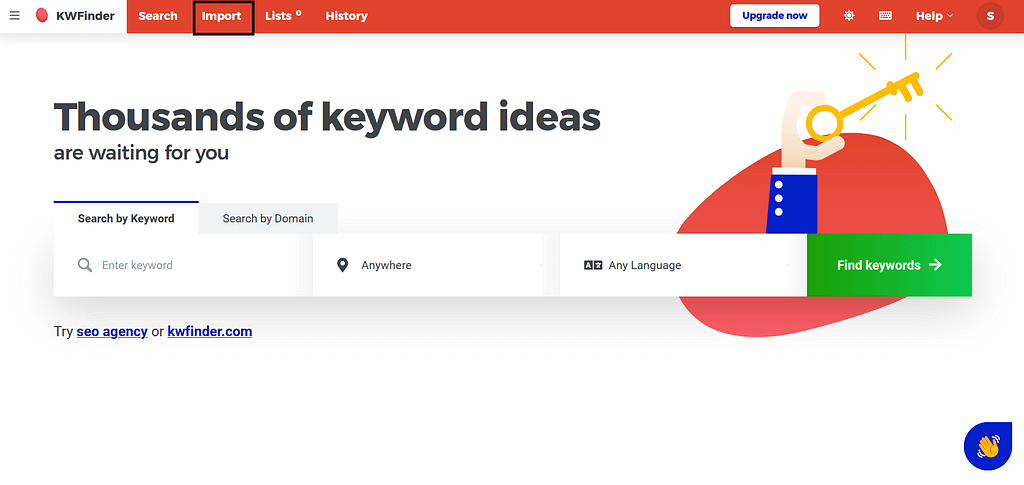 And paste that 25 selected keywords.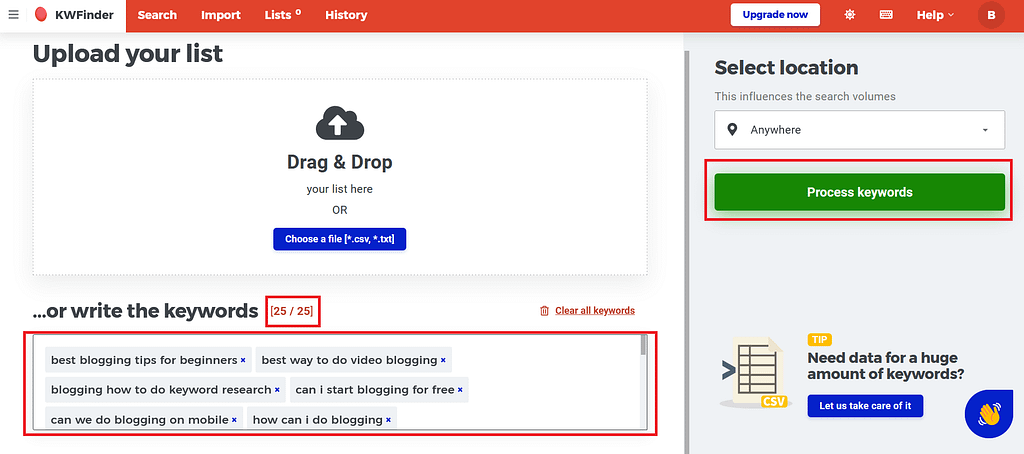 On the right side you will see a button called Process Keyword, click on it and now you have all the data you need.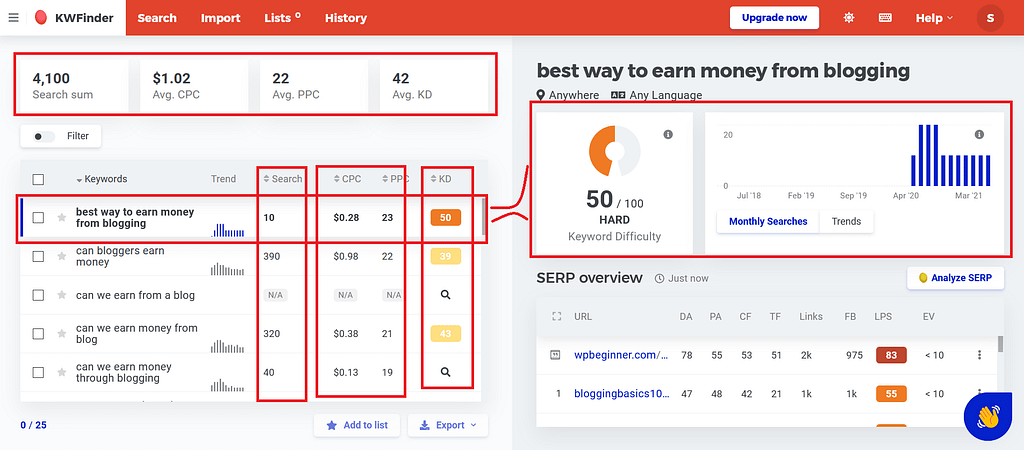 Answerthepublic: Answering public keyword questions is an awesome tool. Type your keyword and hit enter, you will get a big query related to your keyword.
Semrush: Semrush is a magical tool for keyword research. Create your free account and you will receive 10 questions per day.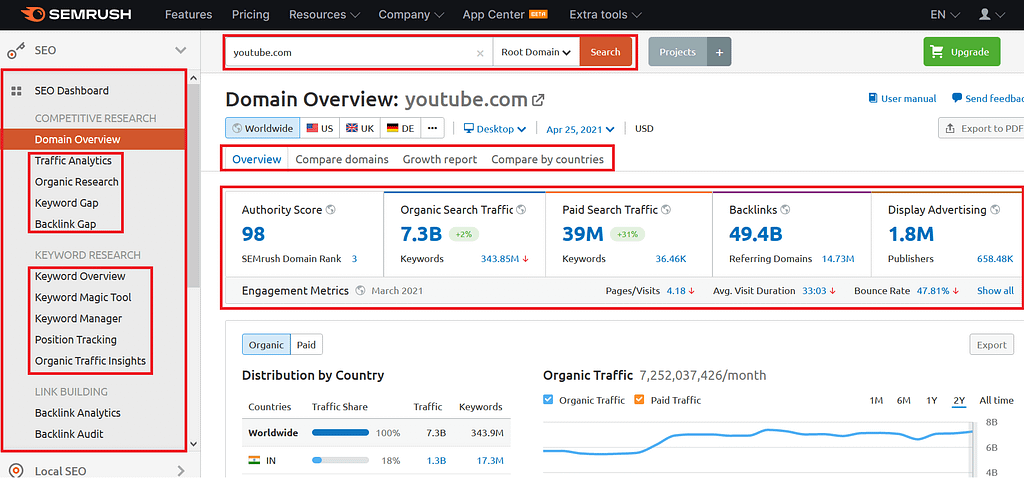 This is one of the best tools I know. This tool is a competitor to ahrefs. Now you can imagine how awesome this tool is. Using this tool you can audit your entire site.
Let's talk about some basic information that you need to know about blogging. Meta description, title tag, alt tag, timetable, etc. (how to do blogging)
Everyone will ask you to write a meta description within 155-160 characters. Did you know that meta descriptions are counted by pixels, not characters?
Open Counting Characters and input your title and meta description. If you exceed your meta description limit, you will hear a sound and if you exceed the title tag limit your title will be invisible in the endpoints.
Use this tool and make your meta description and title tags just the way Google likes.
Alt tag: Someone is looking for a good keyboard image and you have posted that image on your website but you haven't added the alt tag.
Then Google will get confused and move on to the relevant images. (how to do blogging)
Don't confuse google add alt tag for each image and tell google why this image is.
Time Table" Time table is very important when you are starting out. If you maintain the timetable then after few months you get very good results.
Maintain your timetable and focus on your material.
Consistency – How to do blogging
The main key to anything is consistency. Without consistency, you don't write your content properly.
Because practice makes a man perfect. If you are blogging and you do not have consistency then how will you get success? (how to do blogging)
When you practice your blogging work day by day, you have ideas and hacks to do blogging. Blogging takes time to be successful.
Some people want to do Affiliate Marketing and some people want to do Blogging. Bloggers earn their money from Google AdSense.
For Google AdSense, your site must be at least one month old and 25-30 articles.
If you start blogging with consistency then surely you will get success. I want your success and you have to do this man. (how to do blogging)
When you think about giving up, just ask yourself why you started.