Amazon affiliate marketing without website is not rocket science. Let's talk about this. Affiliate marketing is growing like a bomb blast. Competition and development are increasing.
After COVID everyone knows that job is not permanent. I think affiliate marketing makes the money-making system very easy. Build a website, drive traffic or you can run ads.
But people want to earn money on the first step without knowing how to do affiliate marketing.
This is because newcomers are going to fail to make money from affiliate marketing.
In this article, we will learn how to do Affiliate Marketing (Amazon Associates). As I told you, people want to earn money but they don't want to learn.
Learning is the core of my little one's knowledge. Before learning the basics.
We are attracted by the commission. Hey look at the forum, they are giving $300 per sale. Wow! Let's join the forum. This is another reason for the unsuccessful attempts of beginners.
If you are ready to do Amazon affiliate marketing without website then it means you need to choose a popular and reliable affiliate program and obviously everyone needs to know the brand.
On the other hand, you don't need to worry about order fulfillment.
Amazon affiliate marketing without website
We are looking at the commission and we are not looking at how they are offering and who they are. It is not necessary for me (beginners) only I need to focus on commission (beginners).
I am not insulting anyone but if you pay attention you can see that this is the real case and this is exactly what is happening to beginners.
Well, let's find out how to avoid mistakes and how to affiliate properly when we are a beginner.
First of all, we need a strong niche which we are going to convert into blog posts, reviews, ads. If you are choosing a niche I always recommend that you choose what you know and expand with a blog or social media.
Let's clear your mind if you are confused about choosing a niche.
How to chose niche
Finding a niche is not playing Skyrim on MAC it can be the most frightening aspect of business research for most marketers. But you can make it easy if you use a little knowledge.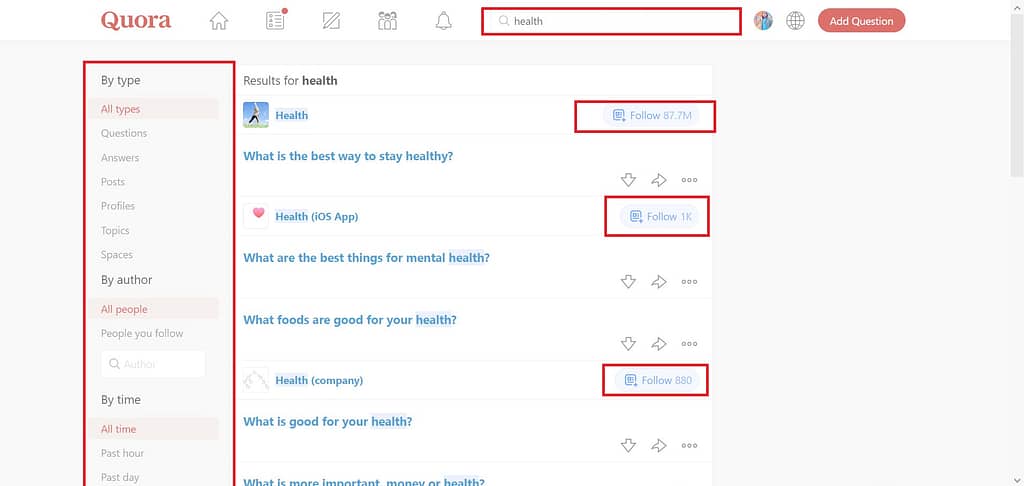 Go to Quora and type your favorite topic (if you want to choose your favorite topic as your niche). check the question and answer and useless knowledge is your subject still demanding if yes congrats.
Select the relevant place as per Quora and go to ClickBank. ClickBank is one of the largest marketplaces on the Internet. Search for your favorite and related topic.
And then choose by gravity. Gravity is there for any product in demand or you can say there is still demand.
After choosing Gravity, if your product represents 60+ Gravity then you can choose your theme or related theme easily or without any hesitation.
But if you do not get your favorite and related subject as a good result then you can repeat it to get the right place.
Hey, I've lost the last step. After selecting a niche go to the Google Keyword Planner tool and type your keyword. You can see how many CPC (Cost Per Click) you will get.
Well, I hope you have found your right place. Let's move on to the next step.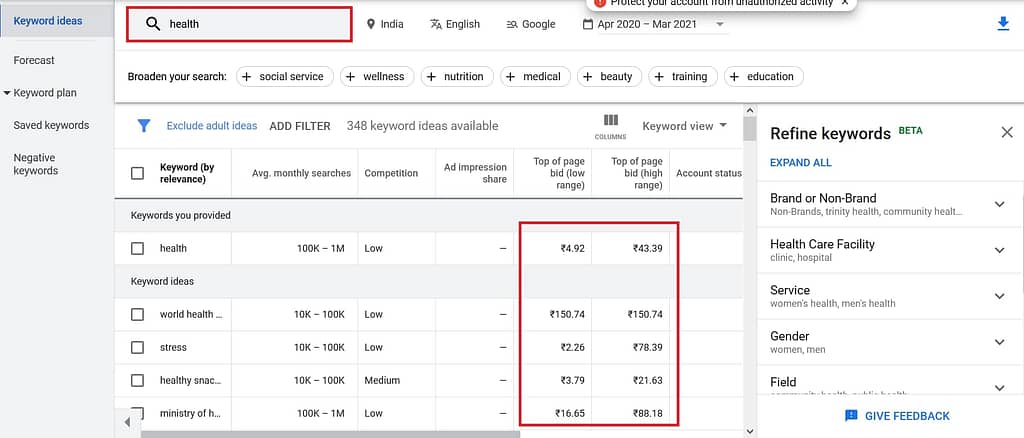 Now you have a niche and now you will need the right affiliate program where you want to work for money.
But you can create a blogging website and then you drive traffic then you can earn money from Adsense.
Today we will discuss Amazon Affiliate Marketing without website blogging. So the problem is, which affiliate program is suitable for you?
To find the best affiliate program for you, you need to keep your eye on the 4 main categories that will work best for you.
Easy to use
Beginner-friendly
Support system
Payout date
Easy to use
If you are a beginner, I wish you all you need to learn the basics of affiliate marketing. You'll probably wonder why I'm taking it.
Check out the easy-to-use basic representation. And that's the case I'm talking about. When we are at zero point, we need things to be as smooth as possible.
If the tools and systems are easy then we can handle them easily. But if they are complicated then we are confused to use.
Beginner-friendly
Beginner-friendly as easy to use. I am new to affiliate marketing and I do not know the ABC of affiliate marketing so I definitely need to choose a beginner-friendly platform.
We can easily understand whether the program is beginner-friendly or not. Link management, article writing, how to use, payment system, etc.
Support system
A support system helps a lot when things get complicated. As a beginner when you are doing any affiliate marketing then you definitely need a support system.
Imagine you have arranged some commission and you are stuck because you don't know how to withdraw your money then you can apply for a support system.
If you are doing Amazon affiliate marketing without website then you will get an amazing support system.
If one of your affiliate products is not working properly then you will need a support system. When you don't know how to edit or change, you'll need a support system.
Payout
This is the main key to money. We are working for money and everyone needs money. If you receive your money after 60 days or 90 days, of course, you will feel very bad.
Always choose the current date, 15 days or 30 days payout affiliate program especially when you are a beginner. Hence, you will feel motivated all the time when you are getting the money on the right date.
Amazon is one of the largest eCommerce websites on the Internet. Jeff Bezos runs a commission system (affiliate marketing) at Amazon in 1996.
Amazon Affiliate is known by Amazon Associates. Amazon Associate is easy to use and beginner-friendly. There are 385 million products to promote, so you can easily pick your favorite or niche-related products with ease.
You will need a website to create an Amazon associate account, but we are going to talk about how to do Amazon affiliate marketing without a website. sounds crazy.
Is not it? Only you will need a FB account. Go to Amazon Associate and click on Sign Up. Creating an account is so easy. Go ahead and fill in all the dots.
And when they ask for your website or app link they copy your Facebook profile link and paste it into the website box. After doing this fill in the next points and Hope I don't need to talk about how to fill it.
And all. Hope you have done all the points correctly. When I talked about this with my friend, his response was repeated like Amazon affiliate marketing without website! Amazon affiliate marketing without website! We have completed all the easy points now it's time to go for promotion.
How to do amazon affiliate marketing without website
Creating an account is very easy but running is difficult. Don't worry we are going to make it as easy as possible. You can make it easy with WhatsApp group, google question hub.
Know all about how to do business with WhatsApp, if you don't know, you can follow this
Join WhatsApp business groups related to your niche and share affiliate links of your products. You can grab your audience's attention by sharing photos and deals. In your affiliate dashboard, you can see offers and deals in the lower right corner.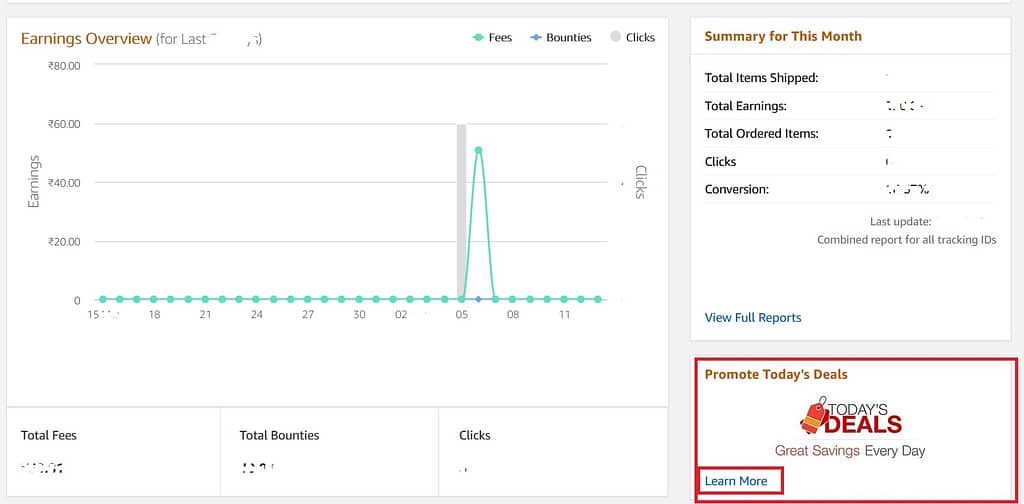 Click on Learn more and you will find many products for today's deals and offers from which you can choose and share with your WhatsApp business group.
On the TODAY Deals page, you'll find the times to reflect how often they are in deals. People love deals and offers.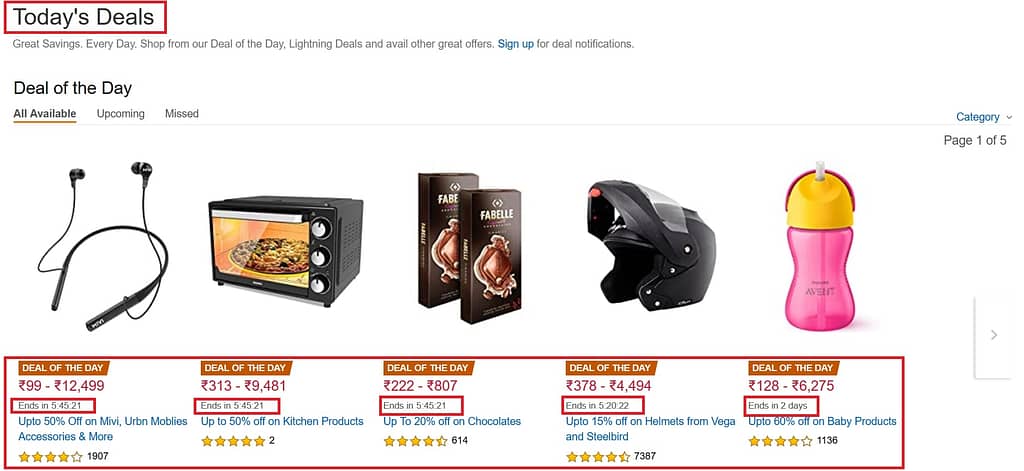 In this way, you can easily do amazon affiliate marketing without a website. Our next option is Google Question Hub. Open Google Questions Hub and sign up using a Google Account.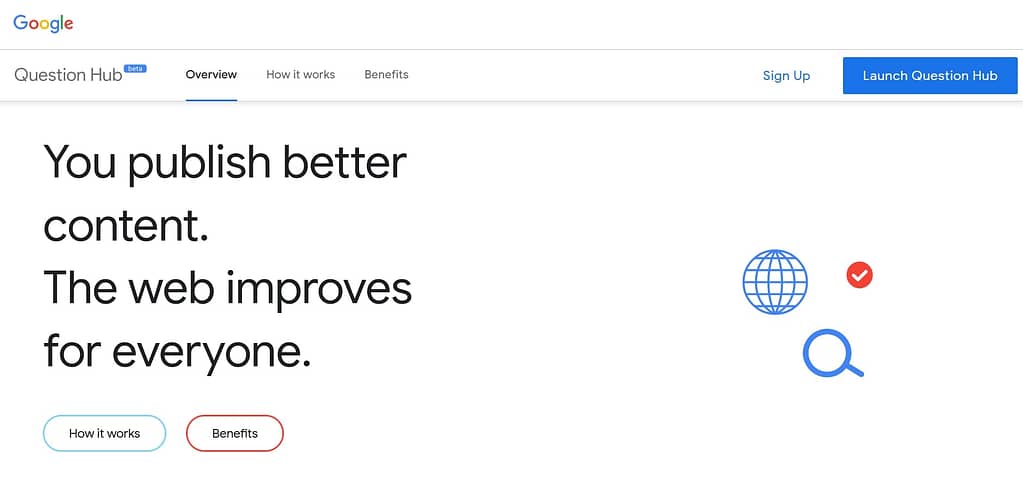 After sing up, you will find so many niches, if not then you can search your niche in the search bar. Now answer them and enter your affiliate link, that's it. You can use the same process (Google Question Hub) with quora.
If you are looking for this article it means that you do not want to invest in domain and hosting. So quora are super in this case. If you want to make it to the next level then you need to take place on quora.
Just like a Facebook page, getting a place on Quora is easy. But when you make space on quora just keep in your mind, not to make mistakes.
It is easy to understand Amazon Affiliate Marketing without website, just need some tricks as I share with you. If you want to know more tricks of Amazon affiliate marketing without website, then comment below.
I would be happy to answer you.